List of Topics
Mar. 29, 2006(Wed)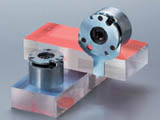 The Third Monozukuri? grand prix
(sponsorship || daily industry newspaper):
Support: Ministry of Economy, Trade and Industry, The Japan Chamber of Commerce and Industry "Compact spring loaded brake model BXW" won machine part prize.
This Prize emphasizes the importance of parts, which are the source of our industry and competition BXW was developed to meet world criterion in a concept.
BXW realized economy and high performance. We always provide a better product toward the world from now on.
Dec. 26, 2005(Mon)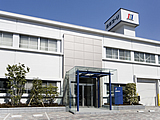 Renewal construction of head office in Nakahara-ku, Kawasaki-shi was completed and we started business activity in the new office. We wrestle newly with customer satisfaction.